holiday artSPARK! boxes
Georgie The Gingerbread Fairy
---
Included in this box are materials for kiddos to create their own fairy - or a creature of their liking! A face to the muslin doll can easily be added with marker or even paint. We've included various fiber art items (felt, ribbon, pom poms, and tulle) that can be used to create clothing and accessories. The colorful wool roving makes for excellent hair.
This link includes excellent pointers for making a tutu perfect for a fairy.
---
Snowmen At Night
---
Included in this box are materials for kiddos to construct their own snowy scene. Model magic (air dry clay) can be used to create one larger snowmen - or multiple littles! We've included sweet accessories (the cutest mini beanies and teeny shovels) for extra flair. The white cardboard circle can be used to construct a base for your scene. Encourage young ones to search outside or through recycled materials to create additional scene elements (i.e. twigs for arms or trees, pebbles for eyes, etc). The green construction paper makes a great starting point for simple trees. To top it all off why not add a little sparkly snow and glistening christmas lights? It's truly up to you!
The tiny bag of white material is instant snow powder. Simply the contents with half a cup of water and watch the snow magically expand! Place bowl in the refrigerator for extra fun! Find out more below!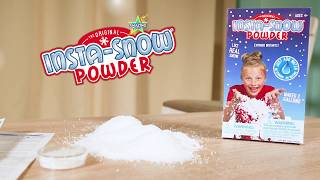 ---
Lost
---
Included in this box are open-ended materials for Christmas-inspired crafting. We've included a canvas panel, fun christmas papers, stickers, washi tape, and stamps which are perfect for creating your own holiday collages - or project of your choice! You might even use the book Lost as your inspiration to create your own seek-and-find hidden Christmas pictures.
---
Pirates Twelve Days of Christmas
---
Arrrg! Let's paint some arrrg-some arrrrt! Included in this kit are two panels, transfer paper, and paint to create pirate-themed paintings - or artworks of your choice. All you'll need is a brush and some water! You can download pirate-themed illustrations to use as tracers for your panels by clicking and printing the images from the links below. Pirate Pirate Ship Mermaid Check out the video below to learn how to use tracing paper to transfer your images to panel. ---
The Broken Ornament
---
Included in this box are several ornaments for kiddos to create their own special heirloom ornaments. The beaded candy cane ornament comes with full instructions included within it's packaging. The wooden nutcracker and holiday frame ornament can be personalized with photos and paint.
---
Ho Ho Homework
---
Included in this box are materials for several classic kids crafts. We have added two beaded ornament kits as well as materials for a classic paper chain - perfect for holiday decorating! The ornament kits come with their own instructions included. The paper chain pieces are precut and can be assembled when looped together and secured with the glue dots found in the kit (or staples from home if you'd rather). The end of the book outlines instructions for creating your own snowflake wishes. Here's another resource that may help to show this process in more kid-friendly terms.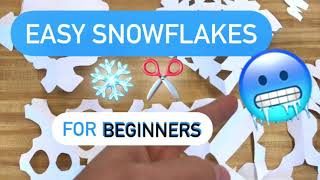 ---
General Instructions
---
Our kid's boxes are designed for process-based and open-ended art experiences inspired by their accompanying books. This means that rather than showing finished examples and prescribing step-by-step instructions, we provide the spark! (an inspirational book, materials and suggestions) and let kids do what they do best - be creative! Click on your title below for more pointers!
Our adult kits are designed to introduce you to a particular technique. Books, videos, links, and other resources are included to help guide your explorations. Simply click your title below to get started!
---
Coloring Book Box Pointers
---
Our adult coloring box has a fabulous holiday book to ease those seasonal stresses away! You can color in the frameable pages using any medium you like! We've included a set of colored pencils and watercolor paint to jumpstart your imagination! Artist Alisa Burke designs many gorgeous coloring books and she does a wonderful job of giving pointers on working with colored pencils here.
You can also layer colored pencils with watercolor in your coloring pages to create even more depth. Another favorite technique of ours (which is a hybrid of coloring and painting) is to use regular kids markers to "paint" your pages. Learn more about these techniques here.
The most important part is to relax and HAVE FUN!
---
Holiday Embroidery Box Pointers
---
Embroidery is a fabulous craft this as relaxing as it is creative! Located in your box you will find several tools to get you started. The book includes wonderful step-by-step instructions to create many adorable projects. Below you'll find our video demonstrating basic stitches. We've traced our images in this example, but you can also use the water soluable pen included in your box. ---
---